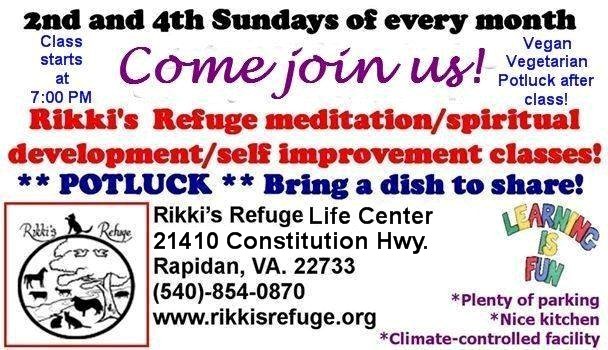 Class and Potluck at the (Rikki's Refuge) Vincent D. Cat Life Center every 2nd and 4th Sunday of the month, at 7:00 PM! We look forward to seeing you! Class is FREE, please join us and bring a vegetarian dish to share!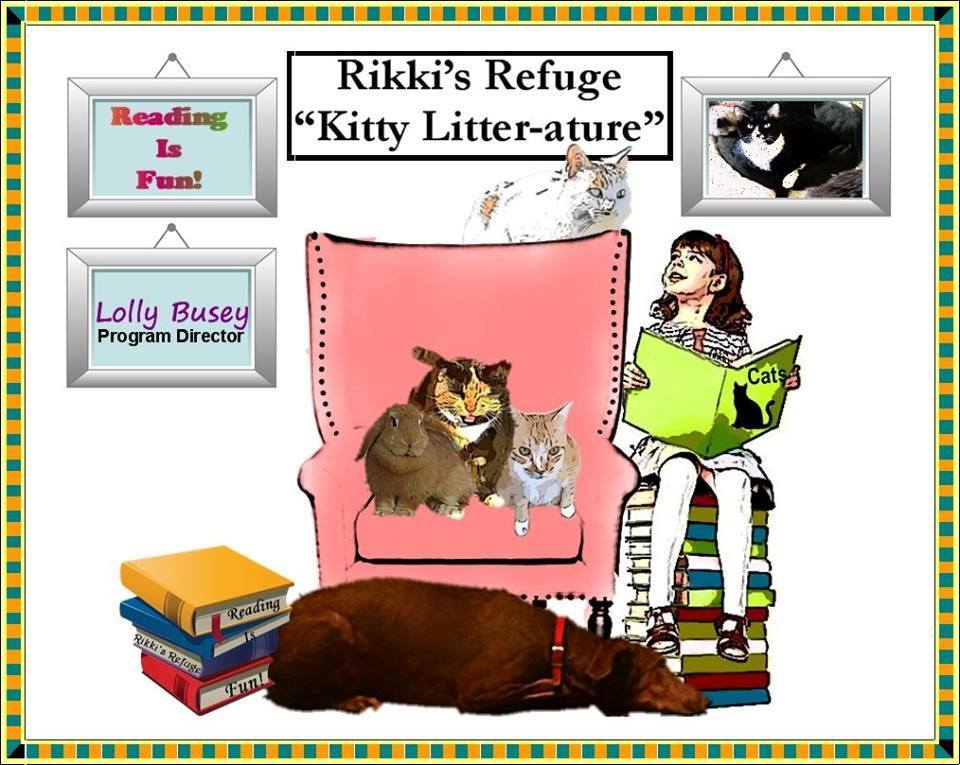 Rikki's Refuge Kitty Litter-Ature Reading Program Third Saturday of every month, 10am-12pm Kids ages 6-11, READ TO AND WITH THE ANIMALS! For more information, email tours@rikkisrefuge.org OR lollyb65@gmail.com There is a Facebook page for our reading program here: https://www.facebook.com/RikkisReadingProgram
RICHMOND VEGETARIAN FESTIVAL
Come see us and many other wonderful rescues and organizations at the Richmond Vegetarian Festival held at Bryan Park, on Saturday, June 20, 12:00 PM - 6:00 PM! (Rain date 6/28/15) We hope to see you there! For more INFO about the Richmond Vegetarian Festival, please see their website or visit them on Facebook here: www.veggiefest.org and www.facebook.com/RichmondVegFest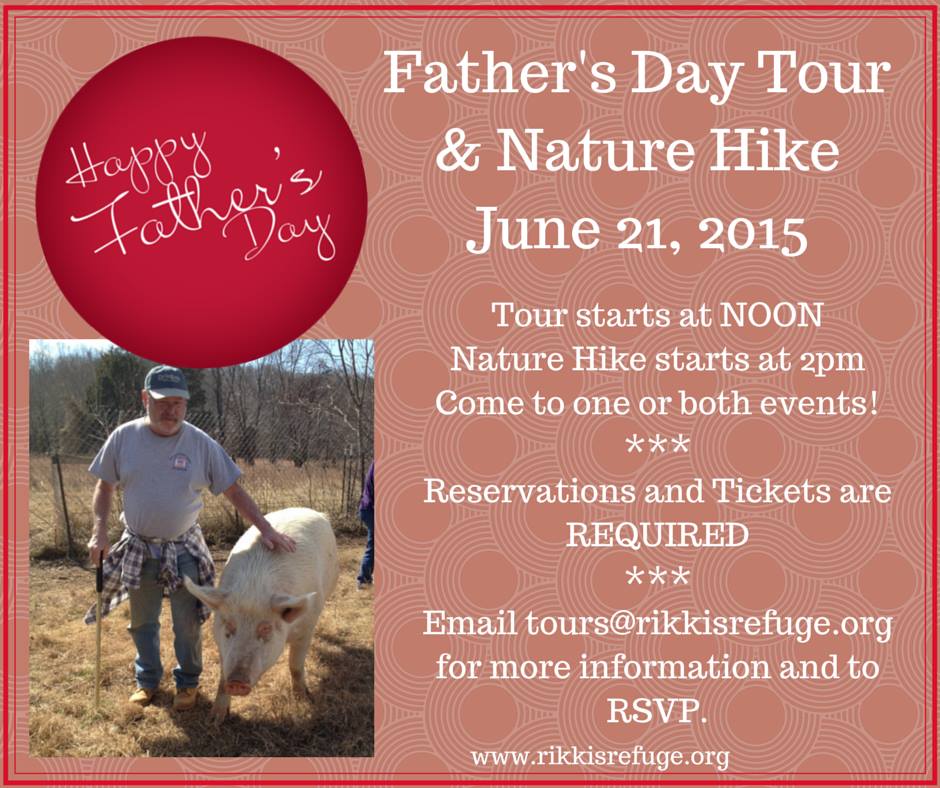 Father's Day Tour and Nature Hike
Sunday, June 21, 2015
Tour starts at Noon.
Hike starts at 2pm.
Come for one or both events, but you MUST have a reservation and ticket! Email tours@rikkisrefuge.org for more information and to RSVP.